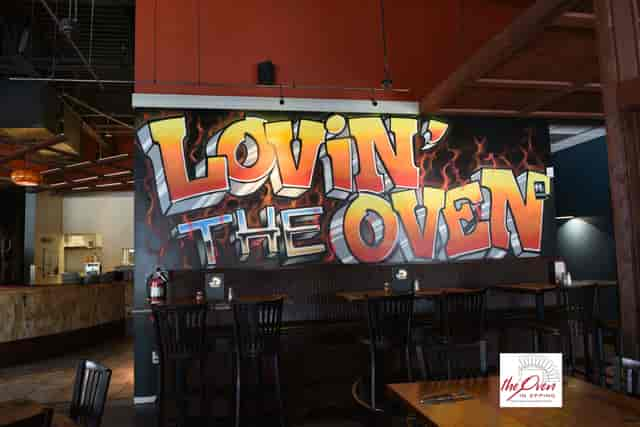 About Us
About Us
At the Community Oven, we're passionate about supporting children's programs, local charities, and products created right here in our local region. The "Community" Oven isn't just a name - its part of our mission to be actively involved in the Seacoast community and support local business.
Our Story
Shane Pine started his career in the hospitality and restaurant business over two decades ago. He worked his way up the ranks from prep cook to general manager before deciding to take the leap and opening The Community Oven.

Shane leveraged his past experiences and created a contemporary family-friendly restaurant. He started with wanting to offer gourmet brick oven pizza made with fresh local products and great local beers. The goal was to keep it simple and fun but to add something unique to the dining experience. The Community Oven does this with its style of cooking. Everything is cooked on an open flame. Nothing is fried. Our custom wood-fired brick oven enhances the natural flavors of our quality ingredients, giving our pizza that amazing, wood-fired taste. We have an extensive list of Community Oven signature pizzas on our menu however, we embrace how inventive our customers can be with creating their own pizza. We think everyone should be able to enjoy a brick oven pizza made to order. We offer vegan and vegetarian options, as well as gluten-free brick oven pizza. 

In addition to our gourmet brick oven pizzas, we offer mouthwatering kabobs, chicken wings, spinach-artichoke dip, calzones, a variety of salads, and homemade desserts. Our signature dessert is our gourmet marshmallow roast that allows you to roast gourmet flavored marshmallows into s 'mores at your table. 

The Community Oven offers a full-service bar featuring seasonal mixed drinks. We have a large wine selection featuring many red and white flavors made right here in New England. The highlight of The Community Oven bar is the large selection of local and national craft beers on tap which includes some of our closest Hampton neighbors like Blue Lobster Brewing, The Smuttynose Brewing Company and the award-winning Nano - Brewery Throwback! 

At The Community Oven, It's not just about great food and drink. We care about the environment. Most of our beers are on tap so we can do our part to help reduce waste. We care about the community. We give back to the community through The Community Oven Mondays. We believe it is important to support the communities where we live and work.