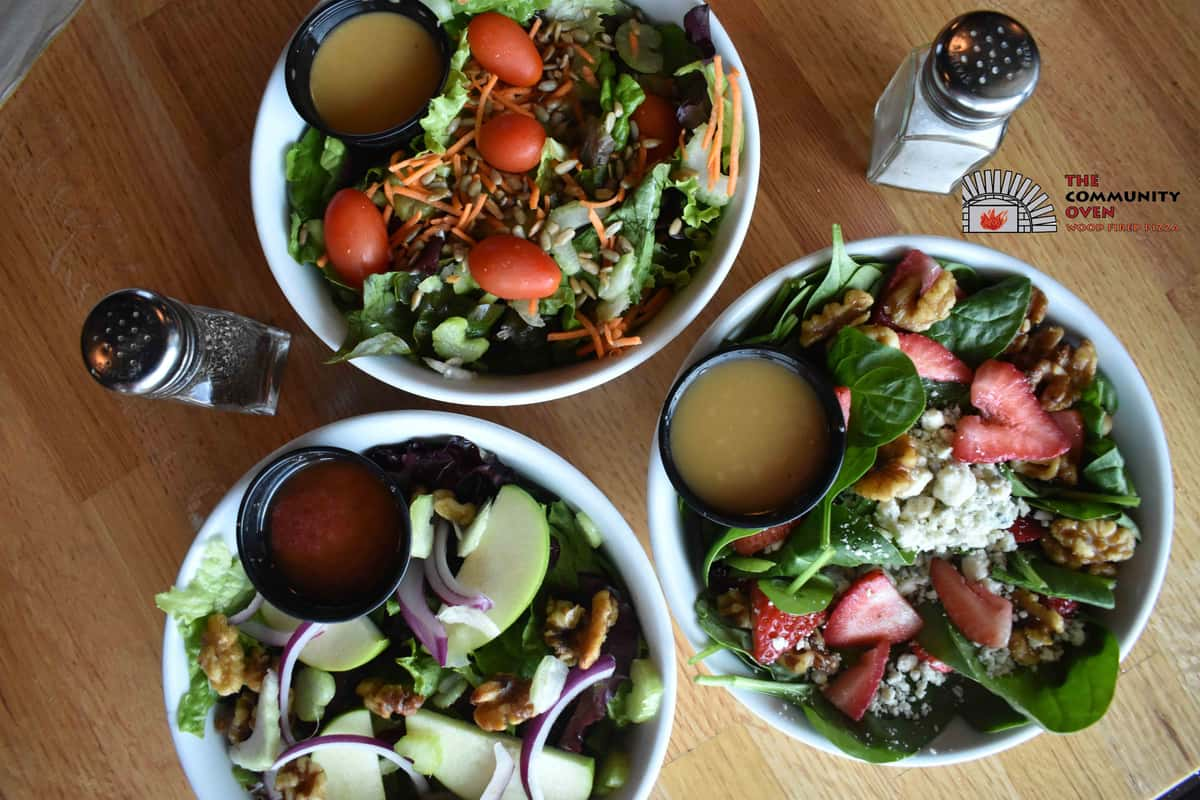 Our Menu
Become a VIP
Be the first to receive updates on exclusive events, secret menus, special offers/discounts, loyalty rewards & more!
Menu
Appetizers
Get started with our generous appetizers prepared to order
Sandwiches
Try one of our New Sandwiches! Comes with a bag of chips!
Salads & Sides
From a traditional House salad, to our Famous Strawberry Salad, our salads are made from some of the best ingredients our local growers have to offer. Add some steak or chicken tips to make it a meal.
Wood Fired Pizza
Made from the finest local ingredients. Our hand tossed dough is made from 100% organic wheat flour. Each pizza is handmade and baked to perfection in our beautiful open air kitchen! Need gluten-free? We offer what we believe to be the best tasting gluten free brick oven pizza in the Seacoast! Just ask your server for a gluten-free option! Small size only.
Kids Menu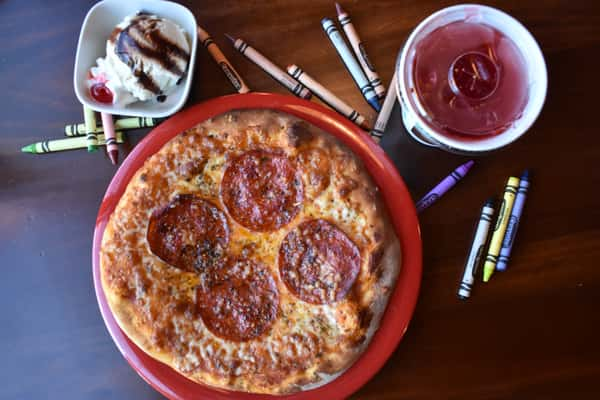 Pizza Drink & Sundae
$9One kid's cheese and sauce pizza, pick one topping! Pepperoni, chicken, pulled pork, bacon, burger, green peppers, mushrooms, Roma tomatoes, spinach, broccoli, caramelized onions.

Pick a drink coke, sprite, ginger ale, diet coke, sweet tea, milk.

Pick a small sundae Vanilla, chocolate, blueberry
Desserts
Our desserts are generous enough for 2 people to share!
Beers on Tap
New England is the home of some of the best breweries with inspired diversity of fresh, handcrafted, locally-made beer. We are proud to feature New England's brewing excellence! We offer a wide range of award-winning brews from folks we are lucky enough to call our neighbors! As locals, it is extremely important for us to stay in the community - support local, eat, drink & enjoy local
Throwback Brewery | North Hampton
Throwback brewery is a nationally renowned nano-brewery located just a couple miles from The Community Oven. It's name celebrates a double meaning that is very important to founders Nicole Carrier and Annette Lee in the way that they make the beer is a throwback to how it was once made pre- prohibition as well as throwing back a beer with friends. Their efforts to support local agriculture and farms is evident since 100% of their ingredients are grown within 200 miles of the brewery. You know that the beer has been tested since they only brew the kind of beer they like!
Smuttynose Brewing Co. | Hampton, NH
The Granite states leading craft brewery is now located at its new home less than a one mile from The Community Oven on Toll Farm Road. Smuttynose takes its name from one of the islands seen from Hampton beach and has been setting the standard for craft brewers in NH for over a decade. Most of the local brewmasters actually got their start interning at the original Smutty location in Portsmouth.
Red Hook Brewery | Portsmouth, NH
Redhook brewery originally founded in Washington State, founded by the one of the original founders of Starbucks which tells you they are no strangers to great flavor - they have called NH their second home for more than a decade. They are famous for their beers on the lighter side, but if your lucky enough to catch it don't miss their coffee porter - made with Starbucks coffee of course!
Harpoon Brewery | Boston, MA
Harpoon Brewery started in 1986 because they simply loved beer and wanted more quality choices. They have been making those quality beers ever since. Harpoon is the true Boston beer, it was founded in Boston and still remains there til this day!
Moat Mountain | North Conway
Moat Mountain is located in one of North Conway's historic buildings on scenic Route 16. Award winning ales and lagers are made on site in the heart of the White Mountains using the best ingredients and ice cold mountain water.
Tuckerman Brewing Company | North Conway, NH
Named after the famous Tuckerman's Ravine located on the world famous Mount Washington. You don't have to be expert in the snow to hit their head wall made with the finest ingredients the Mount Washington Valley has to offer.
Newburyport Brewing Company PlumIsland | Newburyport, MA
Stoneface IPA | Newington, NH
Great Rhythym Tropical Haze | Portsmouth, NH
Downeast Original Cider | Boston, MA
The Oven's Summer Spirits!
"It's a smile, it's a kiss, it's a sip of wine.....It's summertime!"